20 Oct 2017
G.J. Gardner Homes Australia (Penrith, NSW) has achieved a great result for Variety – The children's charity.
The Penrith team built a brand new 4 bedroom home in Redbank Estate in North Richmond (NSW), which was auctioned last weekend with $375,000 going to Variety charity to help and change the lives of many Australian children. Digging of the house foundations began in March this year and the house was completed by September ready for the pre auction open home viewing. See the building journey captured along the way – #varietyfreedomhouse
G.J. Gardner Homes – Sydney West Facebook page
Our Ideal Geotech soil technicians and geotechnical engineers played a small part at the start of the project by carry out onsite soil investigation and laboratory soil testing.
We're proud to have played our little part on this worthy project.
02 Jun 2017
Our client needed a fast response for 21 lot classifications on a new development in the Central Coast of NSW. We were able assist quickly by sending four soil technicians to complete the testing within a day. We also took the opportunity to shoot a video showing the type of work our geotechnical technicians carry out. We will release that video onto our home page when it's completed but for now we've started with a fun behind the scenes video.
12 Dec 2014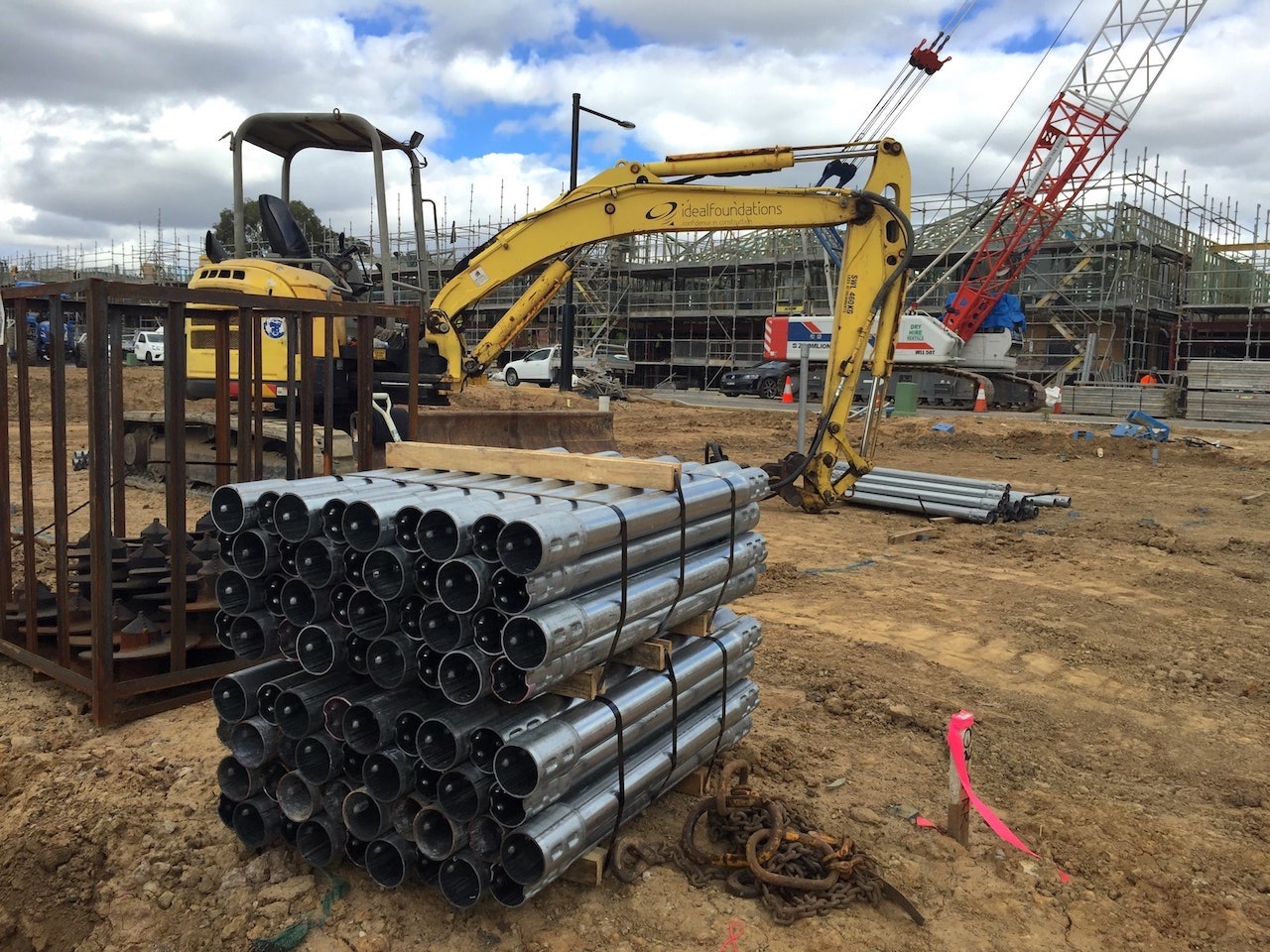 In May 2014 we began work on the amenities building for Australand Property Group who are redeveloping the Ashlar Golf Course in the Blacktown NSW. The development called Fairwater is planned to build approximately 1100 homes. Ideal Foundations worked with Australand to develop a fixed price solution for the project. With the project now under the new brand of Frasers Property Australiain we're in full swing installing screw piers. To find out more visit http://www.frasersproperty.com.au/NSW/Fairwater.