12 Dec 2014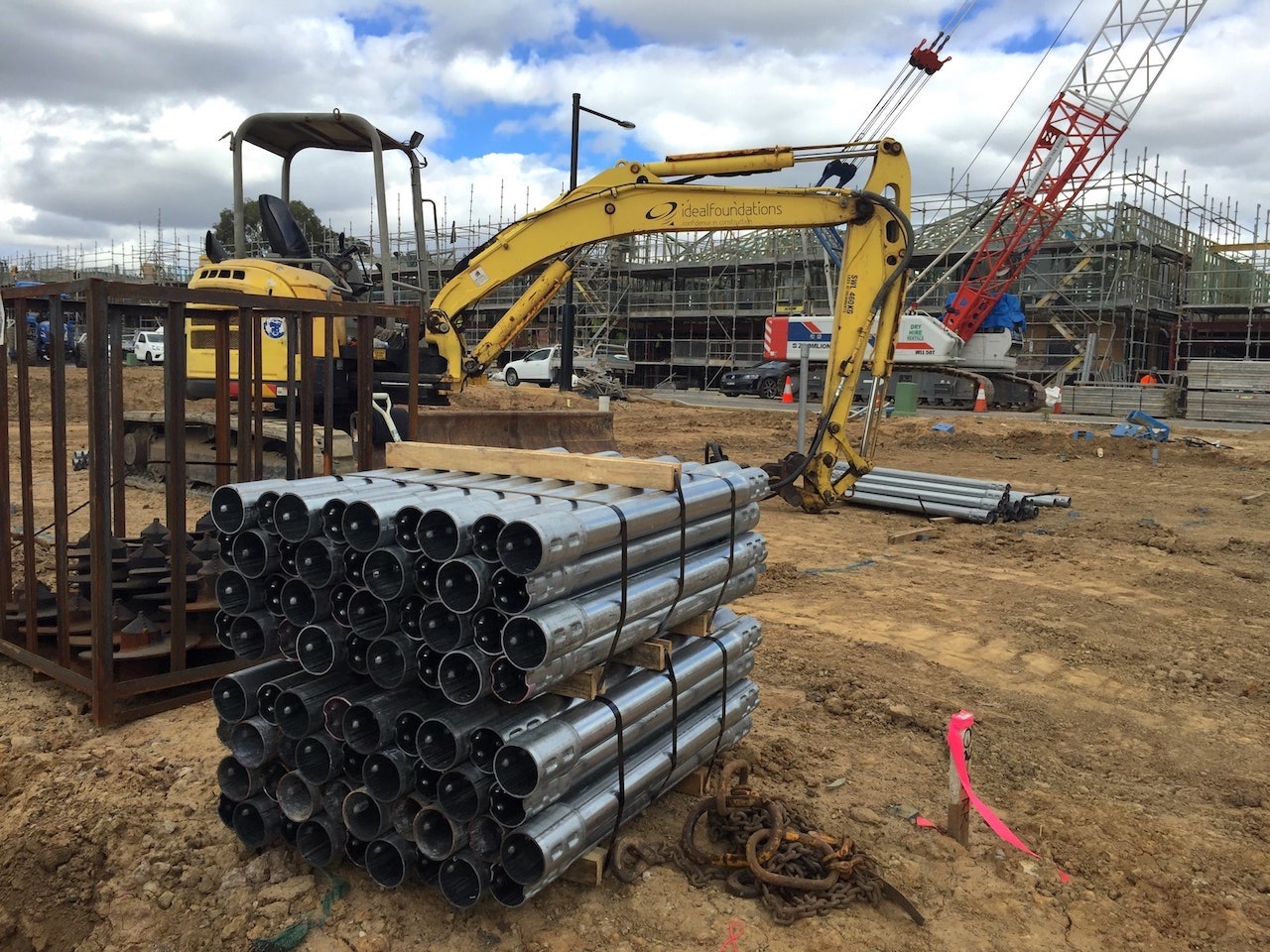 In May 2014 we began work on the amenities building for Australand Property Group who are redeveloping the Ashlar Golf Course in the Blacktown NSW. The development called Fairwater is planned to build approximately 1100 homes. Ideal Foundations worked with Australand to develop a fixed price solution for the project. With the project now under the new brand of Frasers Property Australiain we're in full swing installing screw piers. To find out more visit http://www.frasersproperty.com.au/NSW/Fairwater.
02 Dec 2013
In 2010 Ideal Corp assisted Spantec (one of the owners of Ideal Corp) in helping a family in Penrith NSW on the TV show Domestic Blitz. We completed a geotechnical investigation and supplied & installed screw piers to support an elevated Boxspan steel floor frame for a granny flat.
For those who remember the channel 9 show, it was hosted by Scott Cam and Shelly Craft. We think Scotty was pretty impressed with what we did on the show because he decided to get us to install our screw piers raised out of the ground to support a bearer and joist floor for his house in Mudgee – his new country escape.
Check out Scotty's blog as he shares his building journey http://www.scottycam.com.au/blog/mudgee-build-part-3/ and on his facebook page https://www.facebook.com/scottycam.com.au